Pressed corrugated steel sheet (roofing sheet) refers to the steel sheet formed by cold pressing or cold rolling. The steel sheet is made of coloured steel sheet, galvanized steel sheet, stainless steel sheet, aluminium sheet, anticorrosive steel sheet or other thin steel sheet. The profiled steel sheet has the characteristics of light weight, high strength, low price, good seismic performance, fast construction and beautiful appearance.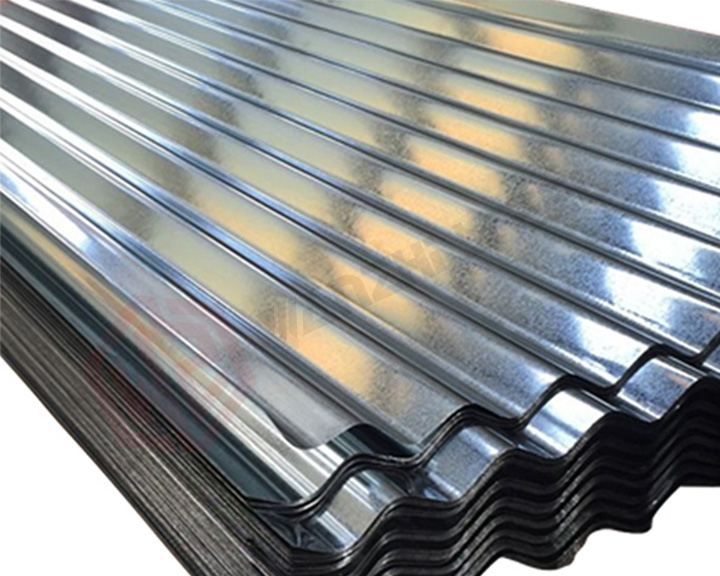 Main Features
1.Rich color:Beautiful shape, rich color, strong decorative, flexible combination, can express different architectural styles;
2.Light weight:Light weight (6-10 kg/m_) high strength (yield strength 250-550 MPa), good skin stiffness, good anti seismic performance of waterproofing agent.
3.Safe and convenient:Construction and installation is convenient, reducing installation and transportation workload, and shortening construction period.
4.Environmental protection:Recyclable and popularized application of profiled steel sheet to meet the sustainable development policy of the national economy.